Medical grade O-ring and sealing solutions for life science applications
Our precision medical grade rubber and silicone mouldings, O-rings, seals and gaskets can be found across life science applications
SBR-LS is a proud Original Equipment Manufacturer (OEM) and rubber products supplier to global and British life sciences applications. Our medical grade seals provide flexible, cost-effective solutions for med-tech manufacturers in a variety of life science and medical applications.
We are lean, agile and customer focused and we pride ourselves on our ability to maintain a highly responsive level of service for the manufacturers we support. Across industry, we have gained a reputation for product and service quality.
Our component portfolio is made up of a large range of standard rubber and silicone products, available to be delivered with a fast turnaround. These are available in elastomeric materials specifically designed for life science applications.
We enable product developers seal practically all liquid and gaseous media while standing up to the most rigorous sterilisation processes.
Benefits of SBR-LS O-ring, sealing solutions and custom components:
Flexible capability and usage - easily designed into many applications



Compliant with approvals and standards

Custom Rubber Mouldings from SBR-LS
SBR-LS are recognised in our field and across life science industries for our custom mouldings expertise
We work with a range of organisations looking to develop a new products or systems. These devices often require design and material considerations combined with unique shaping for newly developing technologies.
The example pictured within the interactive image (right), demonstrates our capability to create complex structures for our customers. Our technical teams provide expert advice on every aspect of rubber component design and manufacture.
Our knowledge of rubber and silicone material capability for custom components is a key competence at SBR. Find out more about our flexible design and production capability
Life supporting connections with assembly and cleanroom capability from SBR-LS
Our product and service solutions are often heavily intertwined
With a comprehensive product range and suitably varied material options we are well placed to meet every customer request or requirement. To add further value to our capabilities, our range of production services give us a comprehensive range of solutions.
We are proud of our ability to offer both product and service delivery giving customers a single supplier solution. Our medical grade rubber and sealing service solutions include:

Component & Tubing Assemblies - Visit Page...

Component Kitting Services - Visit Page...

Packaging - Visit Page...

Cleanroom Capabilities - Visit Page...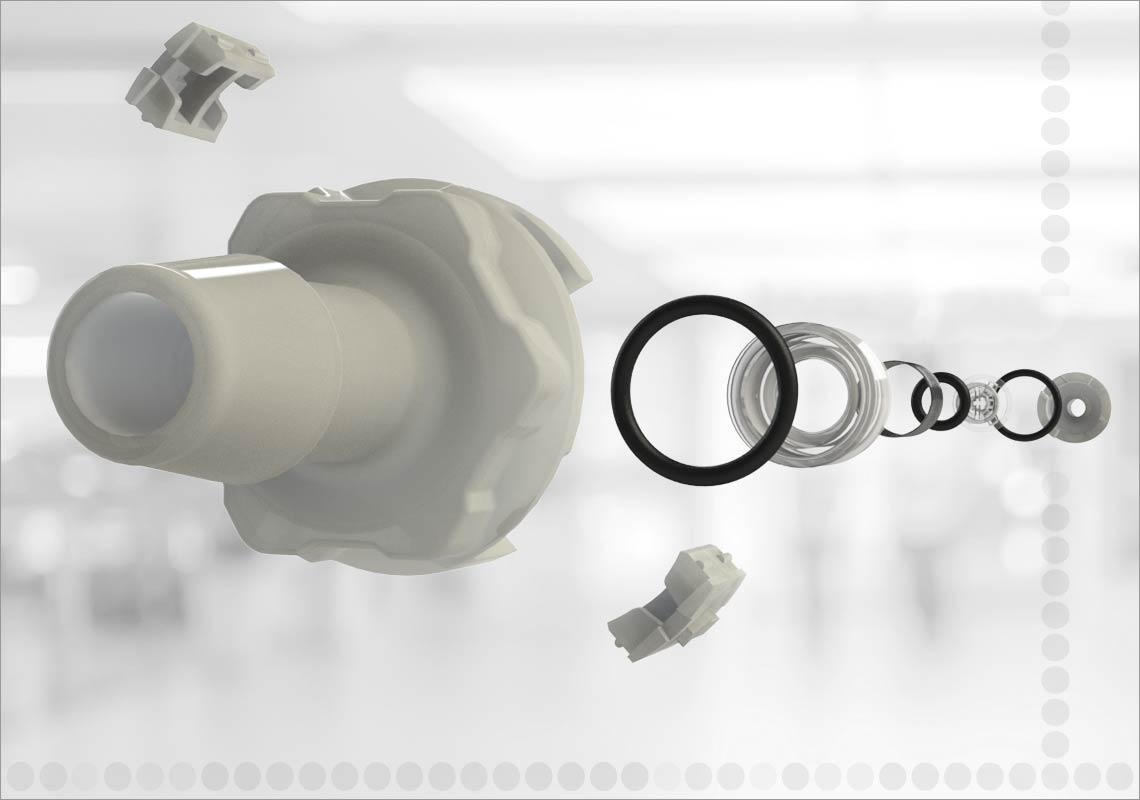 ---
Need technical support?

Get in touch with our support team who are ready to answer your enquiry

. . .