Order your free Eox Catalogue & Sample Box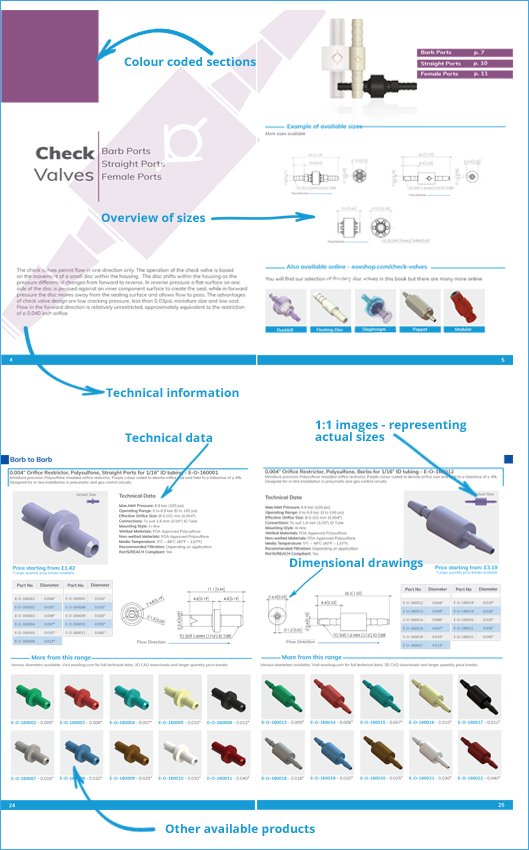 Eox has released its first catalogue which gives an overview of just some of the products we can offer. This first edition covers a selected range of our orifice restrictors, fittings, check valves, filters, regulators as well as pressure & vacuum switches. This is our first edition and throughout the year we will be rolling out catalogues for every product range.
Catalogue Features & Benefits:
- Colour coded sections
- Technical information for each product range
- Technical data for every product
- 1:1 images - representing size
- Dimensional drawings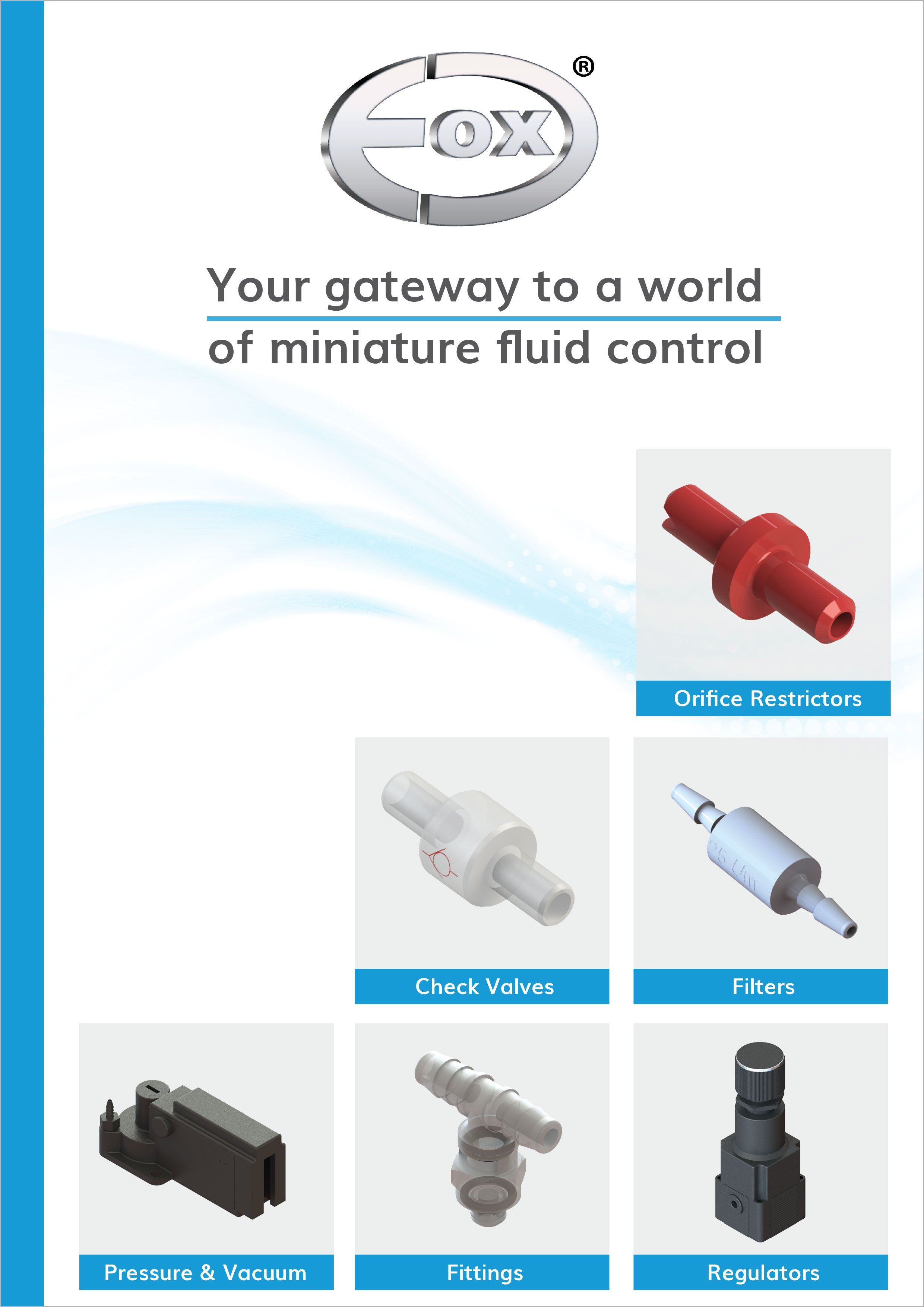 Fill out the form below to receive your free Eox catalogue and sample box.