Food and beverage markets rely on our high quality rubber sealing solutions
Food and beverage equipment manufacturers and processing companies rely on SBR-LS seals, gaskets and hosing for their operations
Both our standard product range and custom rubber component design capability are utilised by the food and beverage market. With a wide range of material options and manufacturing capability, our products and components are frequently present for the handling and processing of food.
Key aspects of our products and services for this industry sector:
Sectors we work with include meat, dairy and beverage such as brewing facilities where high quality, food grade rubber components are required
Our quality certification and material handling capability gives production and processing companies complete component reliability


Our food grade rubber seals are a high quality, reliable solution for food processing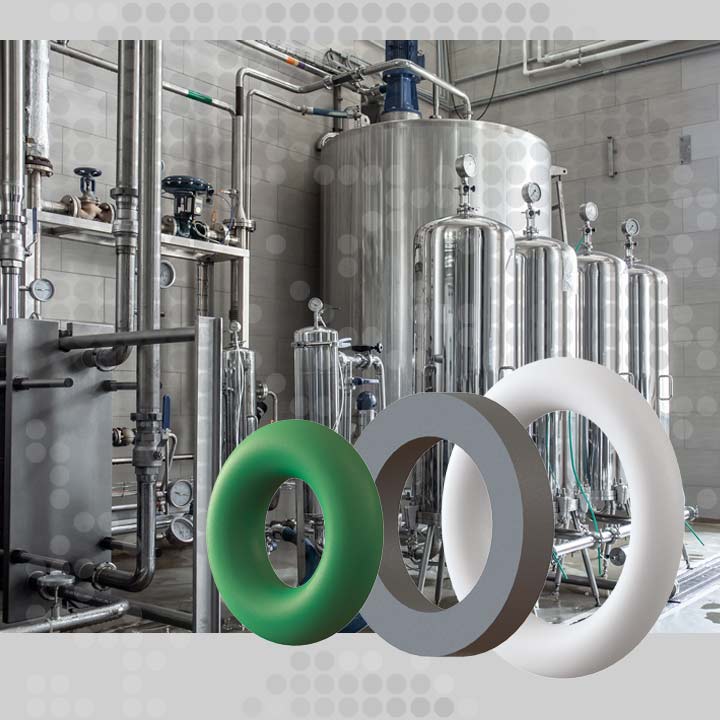 Bespoke hygiene seals, gaskets and mouldings
Food grade rubber products are an area of expertise at SBR-LS giving support to important processing industries in the UK
SBR-LS rubber materials include 40+ FDA compliant grades for creation of our O-rings, hygienic gaskets and custom component solutions
Our food grade components comply with FDA and European Regulations EC1935/2004 and EC2023/2006.

Dry, aqueous and fatty foods can be managed and controlled using our components allowing them to be used in many applications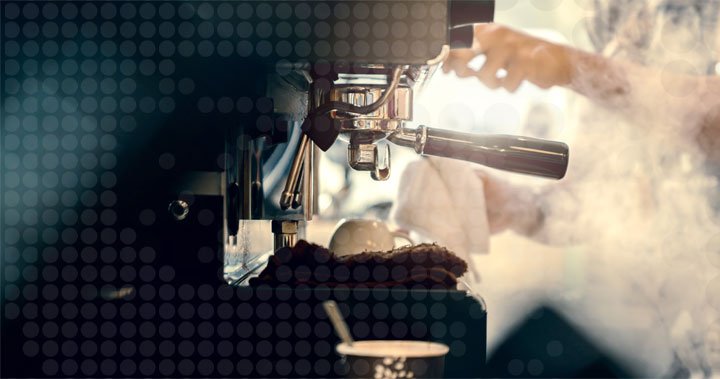 Coffee machine manufacturing is an increasing market that relies on our rubber and silicone sealing solutions
Catering equipment used to make or brew hot drinks such as tea and coffee requires a multitude of food grade seals
As a sector of the food and beverage industry, the takeaway coffee market has increased significantly in recent years. In 2020, spending in UK coffee shops was expected to rise to £4 billion pounds. Although we have seen a slowing of this figure, the demand for domestic coffee machines remains stronger than ever.
SBR-LS support manufacturers with a variety of components such as machine seals and sealing products for water pumps in drinks machines. Food and drink products from our standard product range or custom components meet the highest of industry standards.

---
Are you working within the Food & Beverage market?

Get in touch

to find out how our components can support your product development